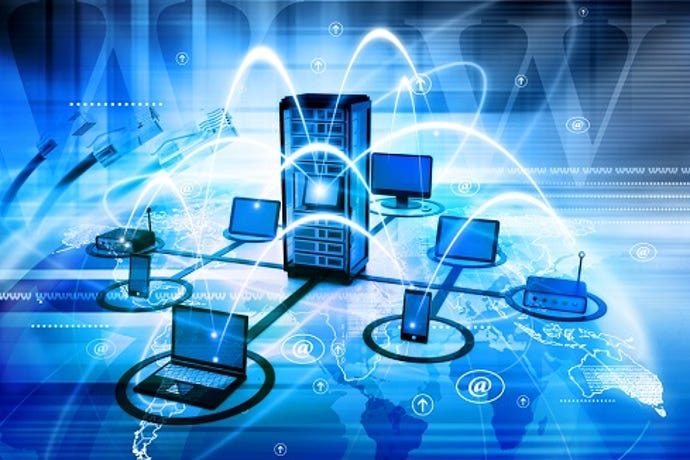 Our IT Infrastructure Solution
For organizations to be able to achieve their strategic business goals in a continuously evolving, ever changing and highly competitive marketplace; the choice to adopt robust, highly scalable, readily available and responsive integrated systems that enables processes has become inevitable.
Implementing a versatile, reliable and highly secure IT infrastructure to host and run business solutions has become more and more compelling.
Implementing and managing such sophisticated IT infrastructure setups can be a tedious job for most organization.
TeleAce, leveraging its wide spectrum of solutions, highly trained human capital, global network of technology partners and robust value-chain, hyper converged infrastructure systems, provides clients, spanning different segments, with the needed expertise, cutting-edge technologies, best IT practices and processes, and after-sales Support Services.
We guarantee achieving the highest levels of efficiency and effectiveness, scalability, and business sustainability. Our cumulative experience has been continuously growing through implementing and managing multiple current projects in Singapore and Vietnam. Our Infrastructure Solutions Consist of:
---
Network Solutions
TeleAce brings on the next generation of networking technology and provides exceptional services capable of maximizing value and transforming the way businesses connect, communicate and collaborate. TeleAce offers end-to-end network solutions including active and passive components, in addition to data center preparations. Our technology and service offerings are:
Routing and Switching
Wireless
Security
Computing and Storage Solutions
Comprehensive computing and storage solutions include:
Backup Solutions
we offer various Backup solutions to complement our hardware offering of Tape Drives, Tape libraries, and Deduplication platforms.
Computing Systems
Capitalizing on our partnership with industry leaders; Microsoft, VMWare and Citrix, we offer total VDi solutions.
Virtual Desktop
Capitalizing on our partnership with industry leaders; Microsoft, VMWare and Citrix, we offer total VDi solutions.
Storage Systems
TeleAce is one of the companies in Singapore that had successfully implemented and continues to support "Enterprise Storage." In addition, our storage offering extends from entry level storage systems serving a single cluster, to more complex storage deployments.

Helpdesk
The Helpdesk at TeleAce is a single point of contact for all issues or questions related to information Services and computing our customers might face. We make sure that the concern is recorded, assigned and addressed in a timely manner. Our support model is based upon the premise that we provide the necessary guidance, expertise, and equipment to facilitate the efforts of those who want to incorporate technologies into their business.

Personal Systems
Different types of end-user devices such as desktops, laptops, notebooks and printers.

Managed IT Services
Our managed IT services enable organizations to streamline their operations and reduce support costs. These services include:
System Administration Desktop Lifecycle Management
Server and Storage Management Technical Support
IT Asset Managemen t Network Management, NOC
Server and Storage Management
.
Desktop Lifecycle Management