With today's Covid-19 situation, many customers are in business continuity mode and yet require a highly reliable way to continue working.
Introducing Hyper-V Replica, an asynchronous, virtual machine replication technology, designed with business continuity and disaster recovery in mind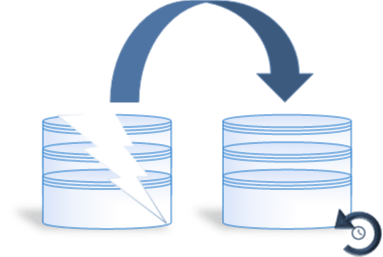 Disaster Recovery with Hyper-V Replica
Are you using Hyper-V as your Hypervisor?
You're in luck! Since Window Server 2012 R2, Hyper-V have had possibly the best disaster recovery capability built-in at no additional cost. It is called Hyper-V Replica .
To mitigate a rack failure:
Replicate the VMs from one rack to another using the 30 seconds Recovery Point Objective (RPO).
To mitigate the site failure:
Replicate from this to another physical location using either the 5 minute or 15 minute RPO. The choice of 5 or 15 minutes RPO is entirely up to you. However, you cannot use 30 seconds as the 1st replication is already using it.
Works with:
- Any Server vendor
- Any Network vendor
- Any Storagevendor
- Also unlimited replication is available out of the
box

Some people are initially confused about when to use Hyper-V Replica and when to use Hyper-V live migration. The former, keeps up-to-date copies of your virtual machines in case of a disaster, and allows you to switch to those copies when required. This is usually an unplanned event.
However, for the latter, live migration is about planned events; moving your virtual machines and their associated storage across different locations when required.
Hyper-V Replica provides virtual machine replication for any of your servers, networks or storage vendors. It does not require a failover cluster or any shared storage. You can replicate individual or multiple virtual machines
You can replicate your virtual machines from one computer running Hyper-V at a primary site (the primary server) to another computer running Hyper-V at a Replica site (the Replika server). Keep in mind that your Replica server can accept incoming replication traffic from one or more primary server.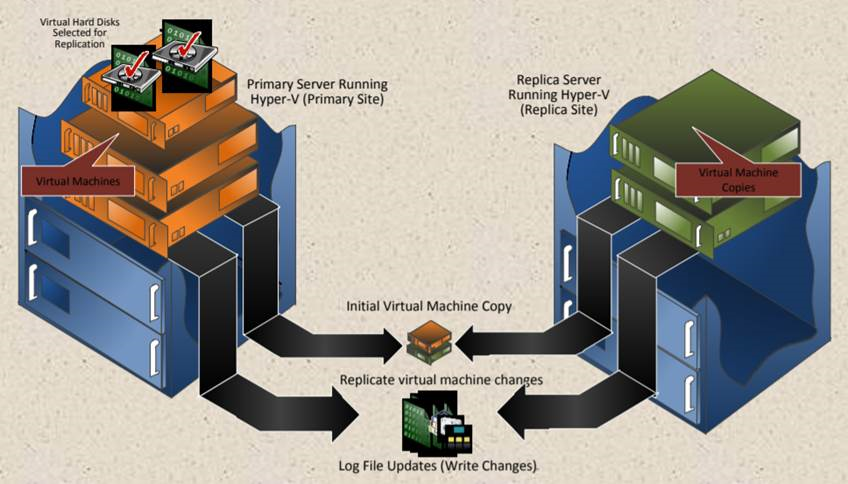 Start your IT Disaster Recovery journey with TeleAce
Hyper-V Replica Benefits
Hyper-V Replica allows you, in the event of a failure at a primary site (for example, fire, power, outage, orserver failure), to fail over your production workloads to Replica servers at a secondary location with minimal downtime.



Configurations for the Hyper-V Replica server and storage hardware at each site do not have to be identical. Domain membership is also not required.



Hyper-V Replica provides the option to restore virtualized workloads to a point in time, depending on the recovery histroy selections for the virtual machine.



Hyper-V Replica provides the necessary management APIs that enable IT management vendors to build an enterprise disaster recovery solution for their customers.



Hyper-V Replica enables Infrastructure as a Service (Iaas) for hosting providers that host decdicated virtual servers for their customers.